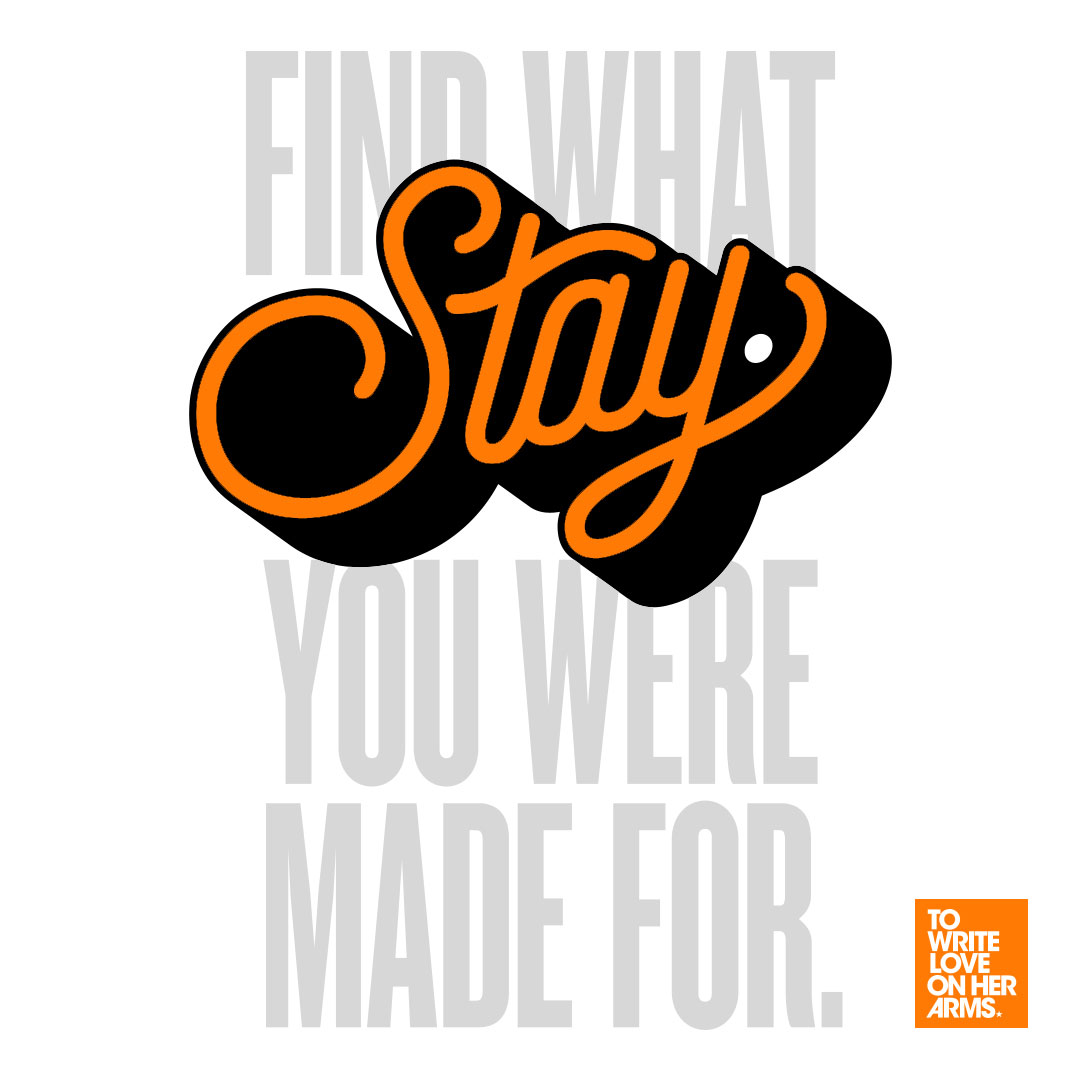 Mental health professionals are well versed in suicide prevention, but they aren't always the first to be informed of someone's suicidal intentions. Suicidal concepts are pervasive in our culture, and anyone can find themselves face to face with someone who is having thoughts related to suicide. But how do non-professionals handle these sorts of situations?
The first step in suicide prevention is recognition. People won't always come out with the fact that they're feeling suicidal, so it is important to know what to look for. In order to better remember different suicidal warning signs, we at Mainstream have developed the acronym "SHE WARNS".
Suicidality
Hopelessness
Emotional Cues
Withdrawal
Apprehension
Recklessness
Neglect
Somatic Cues
Here are some questions you can ask yourself to better evaluate these warning signs:
Suicidality: Are they showing any signs that they could be thinking about suicide? Are they talking about dying, self harm, or violence? Are they gathering lethal means such as guns, pills, or knives? Are they suddenly rushing to make a will or to get rid of treasured possessions? Are they giving unnaturally elaborate goodbyes to people?
Hopelessness: Do they feel trapped, or that things won't ever be able to change or get better?
Emotional Cues: An unusually elevated state of seemingly positive emotion could be related to the fact that they have come to terms with their death, and are happy to believe that their pain is coming to an end. Are they unusually happy? Do they have a sudden sense of calmness? Do they have difficulty concentrating, or are they experiencing constant boredom?
Withdrawal: Are they isolating themselves from friends and family? Have they stopped certain activities that they typically enjoy?
Apprehension: Do they find it overwhelming to think about the future? Do YOU have a sense of unease around them? Do YOU have a gut feeling that they could be in danger of suicide?
Recklessness: Are they exhibiting rebellious or risky behavior? Have they increased their drug and alcohol use? Are they driving in an unsafe manner? Are they having unsafe sex?
Neglect: Have they not been taking care of their hygiene or taking care to maintain a good appearance? Are they failing to take care of their needs or refusing to follow medical advice?
Somatic Cues: Are they complaining regularly about physical symptoms such as headaches, stomach aches, lack of hunger, restless sleep, or fatigue?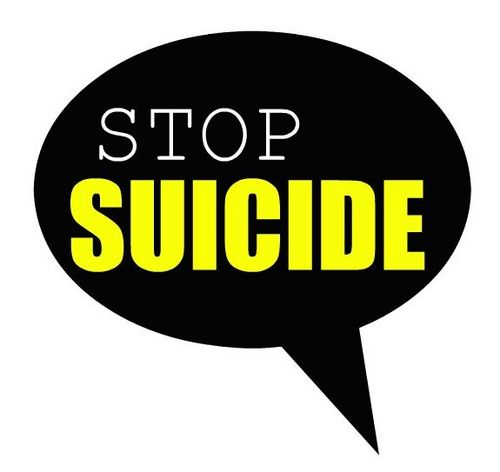 Having the conversation-
If you suspect that someone is suicidal, it is always okay to ask them if they are having suicidal thoughts. Be direct with this question, and don't leave any room for misunderstanding. This will take away any ambiguity, and it will allow you two to have a more helpful and poignant conversation.
Don't be hesitant when asking someone if they are feeling suicidal. People already know what suicide is, so bringing it up won't ever plant the idea in their mind. Asking the question will only show that you care.
When having this conversation with a suicidal person, the act of listening is paramount. It can be very hard, but try to speak as little as possible. Focus on the person, and strive to see the situation from their perspective. Remember, it isn't the problem itself that matters, but how much the problem is hurting them. You aren't expected to know exactly what to say or to have any "magic words". Just be yourself and express genuine concern. By doing this they will feel genuinely cared for, and thus, better.
Having a conversation with a suicidal person is a very positive thing, no matter how negative it feels in the moment. The conversation itself can actually decrease the risk of suicide because it will allow the suicidal person to feel comforted. You are giving them a safe space where they can be themself,  not be alone, and share their pain.
In the case that you do speak during the conversation, offer them hope. Remind them that things WILL get better. Suicide is a permanent solution to a temporary problem. Encourage them to hold off for the better times no matter whether that takes a minute, a month, or a year. You can offer your support for them through this journey, but also encourage them to make a personal commitment to their own recovery.
There are a few things you can do immediately to reduce someone's risk of suicide. First, attempt to remove any lethal means. Take away firearms, knives, razors, pills, or even a car if you believe the risk is great enough. Second, make a safety plan that they can follow in the case of a crisis. In the plan, include triggers that they should watch out for such as alcohol, relational stress, anger, boredom, or rejection. Third, ask them to sign a no harm contract. People will become much less likely to hurt themselves if they promise to not do so. Even if they won't sign the contract, it can still be helpful if they make the promise alone.
It's truly honorable that you are trying to help this person, but make sure you don't put the whole burden on your own shoulders. Reach out to get extra help for them, as well as for yourself. This help will be so much more effective if a team is working together to lead the person towards recovery. If they ask you to keep their suicidality a secret, don't agree to do so. They may be afraid that letting others know will increase their suffering, when in fact it will only propel them towards recovery. Attempt to reach out to a doctor, counselor, social worker, spiritual leader, mentor, or a suicide prevention line (listed towards the bottom of the page).
While working in cooperation with others, be sure to follow through on the follow up. Be proactive in regularly contacting the suicidal person as they may not readily reach out to you when they need to talk. Help them fulfill recommendations made by people on their support team such as doctors or therapists. It can take a surprising amount of time to find a particular medication or therapy style that will work well for them, so be persistent. Their road to recovery may be long, but it will be so much easier having a supporting cast around them.
Resources-
Suicide prevention lines in the US:
National Suicide Prevention Lifeline – Suicide prevention telephone hotline funded by the U.S. government. Provides free, 24-hour assistance. 1-800-273-TALK (8255).

National Hopeline Network – Toll-free telephone number offering 24-hour suicide crisis support. 1-800-SUICIDE (784-2433). (National Hopeline Network)

The Trevor Project – Crisis intervention and suicide prevention services for lesbian, gay, bisexual, transgender, and questioning (LGBTQ) youth. Includes a 24/7 hotline: 1-866-488-7386.

SAMHSA's National Helpline – Free, confidential 24/7 helpline information service for substance abuse and mental health treatment referral. 1-800-662-HELP (4357). (SAHMSA)

txt4life – Suicide prevention resource for residents of Minnesota. Text the word "LIFE" to 61222 to be connected to a trained counselor. (txt4life.org)

Military Helpline:

888-457-4838

Veterans and their loved ones can call 1-800-273-8255 and Press 1, chat online, or send a text message to 838255 to receive confidential support 24 hours a day, 7 days a week, 365 days a year.
Suicide prevention lines worldwide:
Crisis Centers in Canada – Locate suicide crisis centers in Canada by province. (Canadian Association for Suicide Prevention)

IASP – Find crisis centers and helplines around the world. (International Association for Suicide Prevention).

International Suicide Hotlines – Find a helpline in different countries around the world. (Suicide.org)

Befrienders Worldwide – International suicide prevention organization connects people to crisis hotlines in their country. (Befrienders Worldwide)

Samaritans UK – 24-hour suicide support for people in the UK and Republic of Ireland (call 116 123). (Samaritans)

Lifeline Australia – 24-hour suicide crisis support service at 13 11 14. (Lifeline Australia)
https://www.helpguide.org/articles/suicide-prevention/suicide-prevention.htm
https://www.metanoia.org/suicide/whattodo.htm
https://www.metanoia.org/suicide/sphone.htm
https://store.samhsa.gov/shin/content/SMA08-4357/SMA08-4357.pdf
https://www.befrienders.org/quiz-answer2-false
https://www.befrienders.org/helping-a-friend
https://www.lifeline.org.au/get-help/topics/preventing-suicide
https://www.livingworks.com.au/resources/are-you-at-risk/
https://www.psychologytoday.com/blog/compassion-matters/201309/how-can-you-stop-suicide
https://www.suicidology.org/resources/warning-signs
https://twloha.com/iwasmadefor/